MIX 105 has been on the air since late 2005. 
THE MIX is online radio for central Indiana. We feature the best music from the 1970s, 1980s, 1990s, and today's best music as well! Taylor Swift to Bob Seger. Toto to Katy Perry. BTO to Pink.
The Team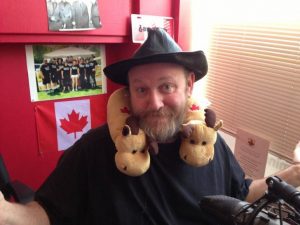 The Big Daddy Morning Show with Russ Horton
6a – 9a ET
Big Daddy Russ Horton wakes you up every morning with the most music, plus good news stories and his world famous funnies. Russ Horton also hosts "Saturday Night Live", which is simulcast with fm108.ca in Toronto, Canada.
John and Heidi Show
9a – 12p ET
John and Heidi Small are a married couple that host a radio show together. They are very relate-able for many people (especially MARRIED people)!!
The Afternoon Affair with Al Cocchi
1p – 5p ET
Join Al has he plays 55 minutes of continuous music to drive you home! He is also the host of the "Saturday Nite Fever Classic Dance Party" on Saturday nights on Mix 105 HD3!
Early Evening Show with Ryan Doran
5p – 8p ET
Ryan continues the mood with today's hits and yesterday's favorites for the early evening hours! Ryan also hosts "The Grooveline" Wednesday night at 8p here on the Mix.